Spring Fashion Guide for Men
March 8, 2017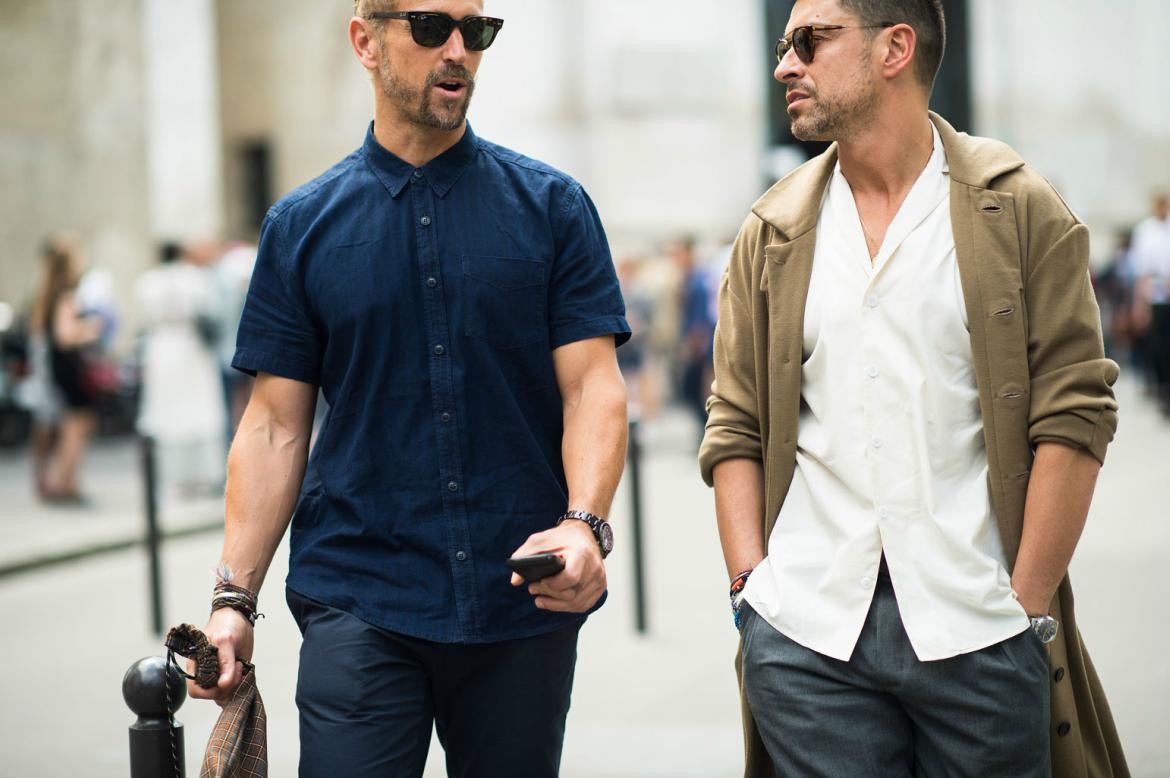 It is finally the time of year when you can get rid of the long overcoats, jackets, and mufflers and showcase your fashion sense to the world. Spring is the time when you can experiment the most with the fashion and make a style statement. Read on to know a simple fashion guide for men through which they can dress up to the best and add attraction to their personality.
For a limited time, save 20% off your Spiffster Necktie Subscription with promo code "LOOKSPIFFY"!
Color Selection
If you are confused about the colors to pick this spring, go for neutral colors. However, you should always select the colors that go with your skin tone. You can also opt for multi-color striped shirts or sweaters and pair it up with blue denim for making a style statement. It will give you a modern yet classy look. A color that can never go wrong be it anytime or season is the white color. Either you are going for a formal meeting or a casual get together with friends, white color can exude class, elegance, and style at the same time.
Floral Pattern
Floral pattern and prints never go out of fashion. If you think they are only suitable for women, think again! The prints and patterns are emerging out to be really popular with men as well. From the most popular to the local brands, you can easily find floral pattern and prints. You can also dress up formally while still keeping in with the trend of the floral pattern by getting a tone-on-tone flowered dress shirt and pairing it up with formal coats.
Retro Look
If you want to keep up with the latest trends this summer, the retro look is for you. It has been all over the ramps and red carpets carried by famous celebrities with confidence and élan. You don't really have to burn a hole in your pockets by getting the clothes for your retro look; you can get the 'in' look by simply tweaking in your current style statement i.e. wearing the collar over your jacket or rolling the cuffs of your jeans.
Footwear
Want to leave a lasting impression on the fairer sex? Pay attention to your footwear. Find the shoes that you can go with a variety of dress codes. Furthermore, since they do not evolve quickly you can use them for a longer period without being concerned whether they are in the fashion or not.
The Right Accessories
Accessories can complement the look and complete the style statement of a guy provided he is using the right ones. Gone are the days of wristbands and neck chains, if you really want to make a style statement get a nice and stylish pair of sunglasses and a trendy wrist watch. Not only they will add class and grace to your personality but will also help in leaving your long lasting impression on the opposite sex.
Make most of this time of the year for making the right style buzz before the summer season comes with full throttle.