Simple Tips to Dress up the Best in Your Interview
June 23, 2017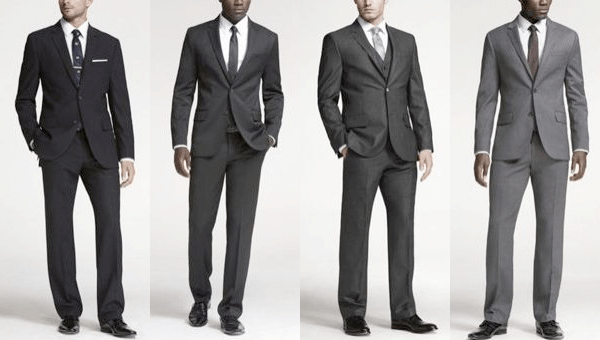 As they say, "the first impression is the last impression", this phrase holds absolutely true if you are heading out for a job interview. You should dress your best if you want to leave the best impression during your interview. The impression that you have created with your personality or dressing is further cemented with your communication skills.
For a limited time, save 20% off your first Spiffster Necktie Subscription with promo code "LOOKSPIFFY"!
In this blog, we will cover some useful dressing tips that you can follow before an interview to leave the best impression and enhance your chances of landing that job you want.
Dress Code
The first thing you need to do is find out the dress code of the company. By following the dress code, the interviewer will get the impression that you are well-equipped about their company's culture and values of the company. Do not rely on last moment preparations as it can be chaotic. Prepare your wardrobe for your interview well in advance to save yourself from last minute hassles.
In case, if the company does not follow a proper dress code, you should stick to the safest option i.e. appear for the interview in a suit and tie. Opt for a white color shirt if you are confused about what to wear. It should be neatly pressed with not a single wrinkle. Pair it up with the traditional black suit and tie to leave the best impression.
Shoes & Accessories
Neckties are one of the most importance and noticeable accessory that a man wears. In fact, it would not be wrong to state that it is the first thing that people notice about you in your outfit. So make sure you are getting it right with the necktie. Opt for a simple and decent necktie rather than going all out with bright colors and large patterns. Simple dots or classic stripes pattern is the most recommended option. Avoid bow ties, even if you want to make a different impression. The other accessory that you must wear is a wrist watch. However, opt for a sophisticated one rather than flaunting your Rolex or sports watch. Give your jewelry some rest for a day as it might not go with the professional look you are vying for.
Pay utmost attention to the shoes you are wearing. Avoid loafers at any cost and opt for properly polished black lace-up shoes for the best impression. They shouldn't be too pointy.
Hair
Trim your hair a few days before your scheduled interview to get a neat look. Opt for a rather simpler look and save your trendy hairdos for some other event. If you have facial hair, make sure they are trimmed on the day of the interview or a day prior to it.
Apart from following the tips mention above, there are some other things you need to consider as well.
Properly cut your nail, if possible get a manicure.
Use neutral deodorant after taking a shower rather than cologne.
Don't forget to keep a handkerchief (preferably plain in light color) in your pocket along with a pen.
After creating an impressive first impression by following the tips mentioned above, impress the interviewer with your communication skills and knowledge of the subject matter to get that job.