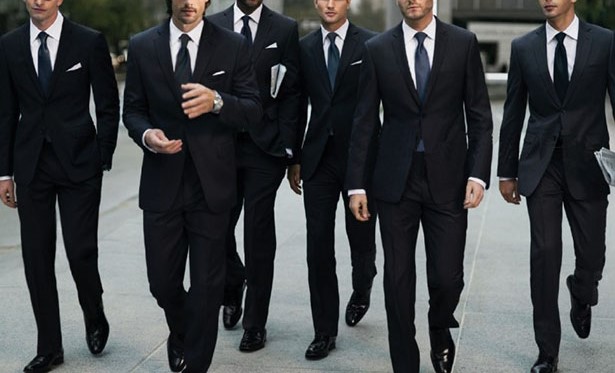 When it comes to fashion, females have always been naturally more inclined towards it. The variety and ranges of female accessories are more versatile than the male's counterpart. Female's beauty products are far more in range than male beauty products. All in all, females have far more choices and varieties to choose from than males.
Nonetheless, this does not mean that males do not get to choose from any product range or that they are not targeted by any fashion or beauty industry. As we discussed before, we humans evolve and change ourselves based on our experiences and behaviors. The main thing that has changed over time is that men are making their own fashion products—whether it's clothes, neckties, shoes or belts, they are making progress.
For a limited time, save 20% off your Spiffster Necktie Subscription with promo code "CRATEJOY20"!
Neckties
Neckties were originally worn to keep the collars of your shirt tied together, however, over the period of the time the use and style of neckties also changed and is now in front of us in its newest form. Nowadays, neckties instead for their need are mostly used for their fashion requirements.
Men should wear neckties more often
As discussed before, the use of neckties has become a symbol of fashion and grace. Below we will highlight 5 reasons men should wear neckties. Although we believe that people do not need anything to make them look and feel better about themselves, however, the way you use these accessories also defines your personality. Therefore, always remember that you are the one making these accessories look beautiful not the other way around.
1. Grace
Neckties, if worn in the right manner, can make you look graceful and handsome. At the end it all depends on the person wearing them.
2. Class
As discussed, neckties have their own symbol now when it comes to fashion. You mostly wear neckties for formal dinners and gatherings. That is why one should always know how to wear a necktie that will enhance his personality and grace and not diminish it.
3. Different styles
There are all different styles and types of neckties that men can choose from. Again, this choice will also represent their personality and identity, so choose that will make you feel comfortable and confident.
4. Informal gatherings
Now neckties have made their own importance in the lives of men: whether it is a formal dinner or a get together, a presentation or a meeting. Men should own all different kinds of neckties for all different reasons to complement their personality.
5. Completes the attire
Neckties, if worn effectively, make your attire look complete and your personality graceful.