How to Prevent and Remove Wrinkles on a Tie
August 26, 2016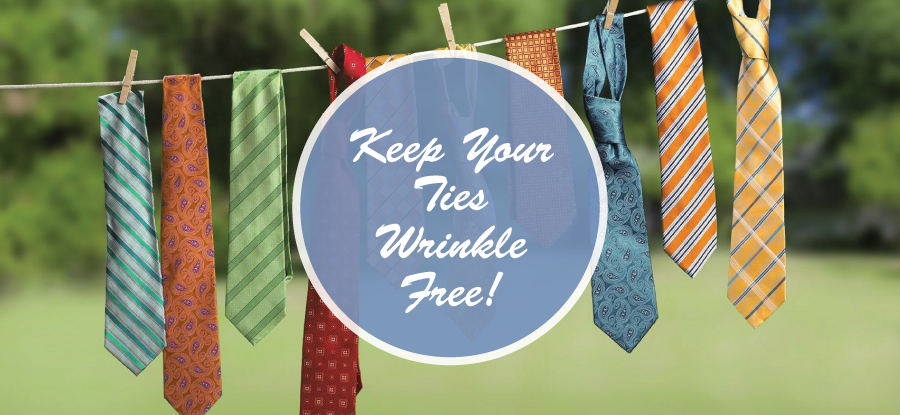 Neckties are a very important part of every man's wardrobe. A great looking tie will go a long way in order to make an impressionable statement. Ties have been there for the longest of time and even after centuries since they were first used, their popularity has nothing but increased.
Wearing the right tie has its benefits and it can do great wonders in making a man's attire go from a very simple look to a very sophisticated one. One knot can do that, yes you heard it right.
For a limited time, save 20% off your Spiffster Necktie Subscription with promo code "CRATEJOY20"!
However, when it comes to ties, it is important that one tries its best to prevent and remove all sorts of wrinkles on it. No tie looks good with wrinkles and crumbles so it is always better to make sure that you avoid this at all costs.
Taking Care Of Your Necktie
Just as in the case of everything else that is there in your wardrobe, the life of the necktie depends on how well you are taking care of it. With neckties, your first and foremost enemy is wrinkles. However, you can always take the right precautionary measures in order to make sure that you remove them from your tie.
An easy lesson for removing wrinkles on your necktie is the following:
Firstly, it is better that you prevent your tie from getting wrinkles. Prevention is the best cure and with neckties, there is a lot you can do in order to prevent creases and wrinkles.
Some tips for doing so have been mentioned below:
Don't use the same necktie twice in a row: For starters, make sure that you are not wearing the same necktie two days in a row. It is always better to give your neckties a good rest every now and then. Therefore, make sure you get more than one tie so that you can give each a rest between different periods.
Take care of the necktie after using it: You should also try to keep your necktie intact right after you use it. There are some people who just pull down the necktie knot from the collar and forget to take it off. It is advisable to not do this if you want to make sure that your necktie lasts a long time
Putting the necktie away: Neckties have to be put away right if you want to ensure they last long and withstand the test of time and fate. There are two ways through which you can properly store your neck tie. The first is to hang it on a coat hanger or choose it to place it over the rot in the closet. You can even go for a rack that is designed to hold the neck ties. Putting your necktie away rightly will ensure that it remains its true self and does not get any extra creases.
Even if you get wrinkles on your necktie, don't worry because you can get rid of them.
For minor wrinkles, it is better for you to leave the necktie on the rack overnight as the wrinkles will fall off on their own.
On the other hand, if you get serious wrinkles, go for steaming as it will help in removing these wrinkles. If you happen to have a garment steamer, hang the neck tie on a hanger to remove the wrinkles. You can even use a traditional flat iron to take care of the necktie. However, make sure that the flat iron doesn't touch the necktie as it will burn it.
Neckties are fashionable but it is also important that you take care of them well. Some important tips for taking care of your necktie have been discussed above.