How to Choose the Best and Most Suitable Belt for Men
October 6, 2016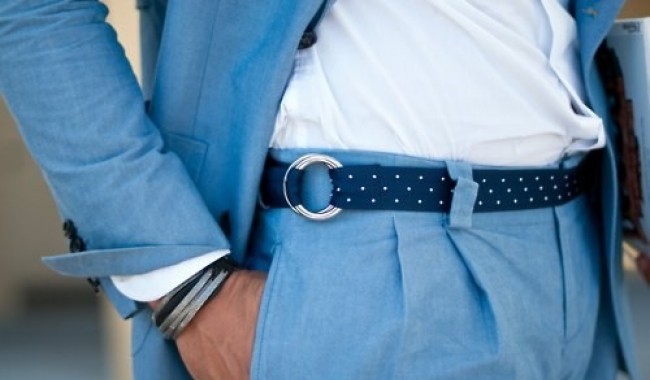 When women choose something for themselves, let it be clothes or accessories or makeup, they make the purchase after thorough examination and evaluation. They try to choose the best suitable option for themselves because that particular merchandise will become a part of them. Therefore following the common rule of equality among genders, men should also do the same when it comes to the selection for their belts.
For a limited time, save 20% off your Spiffster Necktie Subscription with promo code "CRATEJOY20"!
In today's article of ours, we will discuss some of the points that men should keep in their minds when they are out their buying a belt for themselves or, less likely, for someone else or even selecting belts that complement their attire.
Choosing the best belt for you: what to look for?
Now, there are certain factors that you should always keep in mind when you are deciding on the purchase of belts for men.
The Length and Size of the Belt:
The length of the belt plays a very vital role when it comes to its selection. Dress belts, once they are fastened, should always have a few inches of leather on the left side of the buckle. The reason for this is that it will make it easier to tuck under your first loop of belt: this is also called a good rule of thumb.
Dress belts that are sold in the stores are usually measured by a range of different pant sizes. If you want to have a good fit, you should always opt for a belt that is two or three sizes larger than your pant. For instance, let us assume that your pant size or your trouser's waist size is 34 inches, then a belt with the size of 36 inches or 38 inches will be most suitable for you.
The type of your Belt's Buckle:
Belt's buckle also is significant for making the decision for best and most suitable belt's selection. There is a common knowledge that suggests that the bigger the belt's buckle is the less formal it is considered. When it comes to dress belts, they usually have very small and flat buckles. In the case of casual dressing, belts with larger buckles and rounded shapes are more common.
All the dress belts or mostly all of them will have either a gold colored finish or a silver colored finish. If you opt for any male jewelry, for instance cuff links or tie tacks, then your belt should belong to the very same color of that jewelry. In the case of a more casual type of belts, there are no restrictions for the selection; the belt buckle can be any kind.
Choose the most suitable colors for the belt:
In any situation, leather should and must always match leather: brown leather shoes for brown leather belt and black leather shoes for black leather belts. So, in the case of your belt's color selection you should keep this rule in mind.