Great Necktie Colors And Patterns To Wear During A Job Interview
March 14, 2016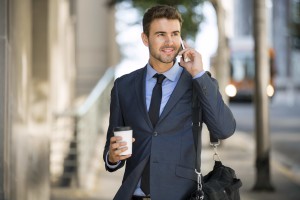 If you have been called in for an interview, this means that you have been given an opportunity to show what you are capable of. It means that you have the chance and a platform to present your viewpoint, to a certain number of people. However, mere knowledge, creativity and talent is not enough to go through an interview session successfully. You need to equip yourself with the ideal attire to impress your interviewers.
One of the major aspects of an ideal attire is the perfect necktie. However, most of the people, going for an interview, are not properly familiar with the importance of a necktie and which necktie might be perfect for the interview. Moving on, let us talk about some of the major aspects related to the perfect necktie for an interview, starting with its importance.
Importance of Necktie in an Interview:
A necktie is a standard component of a man's attire for a job interview. It holds a lot of importance when you are talking about impressing the people taking your interview. You chances of landing on a job depends on whether the interviewers find you impressive enough. To ensure this, you have to well prepared in all the basic area. A tie catches the direct attention of your interviewers. Hence, whether you impress your interviewers with your necktie, or annoy them, depends on you.
For a limited time, save 20% off your Spiffster Necktie Subscription with promo code "SPRINGTIME"!
Colors to Wear:
Dark Colors: Dark colors can show your powerful character to the interviewers and help you create a strong foundation.
Burgundy Color: Burgundy color can show your maturity and a strong mindset, which can be a huge factor for your interviewers to consider you for the job.
Bright Colors: Bright colors can show your creativity and enthusiasm to the people taking your interview. However, make sure that the colors are not too flashy.
Colors to Avoid: When going for an interview, the sparky and flashy colors of a necktie are a big no! Black, silver, white and any colors which might annoy your interviewers should be avoided, when going for an interview.
Patterns to Wear:
Stripes: Stripes are a major symbol of power and sophistication. This will denote your strong character to the interviewers.
Paisleys: If you want to show your traditional classicism to the interviewers, a necktie with paisley patterns would be a great attempt at it. This will be a great way to show your maturity to the people taking your interview.
Geometric patterns: Geometric patterns show that you are a creative person. If you are going for an interview for a creativity-based job, geometric patterns are an option worth considering.
Plain: Reflecting your style and demeanor can be easy if you are looking forward to wearing a solid patterned necktie on your interview day.
Patterns to Avoid:
One of the mistakes people might make when choosing the pattern for their neckties is choosing a necktie with logos etc. This might set of your interviewers enough to reject your job application. Hence, avoid wearing neckties with logs, for example, cartoons.
Conclusion:
The bottom line is that a necktie is one of the most important parts of your attire for an interview. It can either make or break your chances of impressing your interviewers and the opportunity to get a job in this recession driven world!