Get to Know Your Different Plaid Patterns
November 25, 2016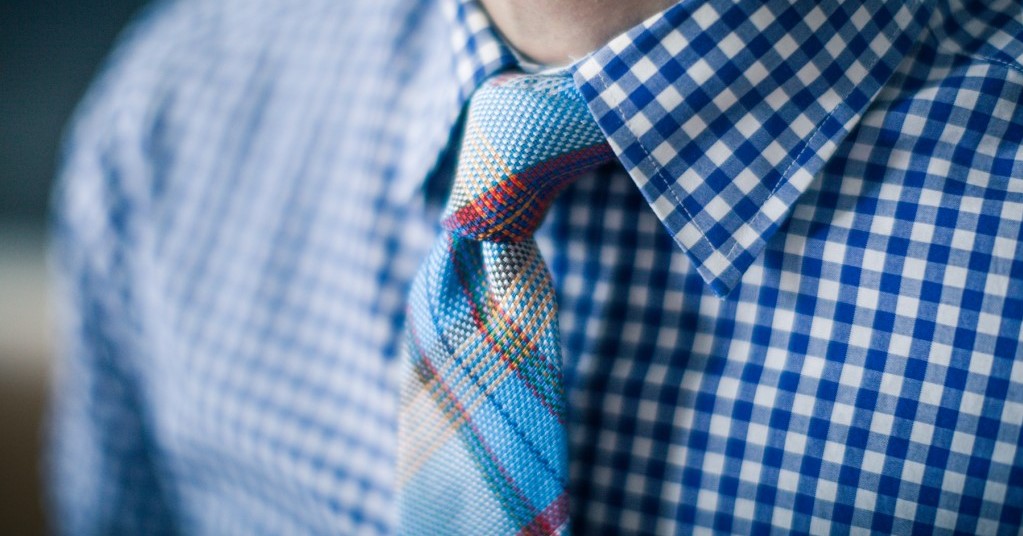 From miniskirts to pants, to giant scarves and ties, the timeless print of plaid has been on fire. Especially during this time of year when everyone is looking to feel warm. But did you know there are many different types of plaid? Here is a guide to inform you about the different plaid patterns. Because a Spiffster member should always be well-versed with the fashion trend. It's time to get to know your plaid fabric patterns!
For a limited time, save 20% off your Spiffster Necktie Subscription with promo code "CYBERSPIFFY"!
Gingham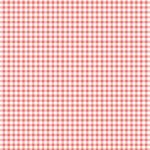 Gingham was brought in the limelight in the mid-18 century with blue and white being the famous choice. It is a checkered pattern shirt that is distinguished by even-sized checks formed by horizontal and vertical stripes. Generally, two shades of color are used on a white background that forms a checkered design. Gingham checks are versatile and can be worn to any occasion, formal or casual.
Madras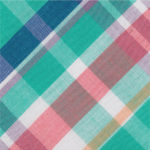 As the name suggests Madras is a pattern that was created in India's city, Madras. This a summer fabric style as it contains checks and stripes in soft and vibrant colors. The checks are uneven and give a sense of depth and dimension to the pattern. A madras shirt is the best to pick for summer casual wear.
Tartan Plaid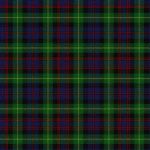 Tartan plaid was originated in Scotland and has made its way into the fashion industry as the famous pattern associated to plaid. It basically consists of vertical and horizontal stripes crossing each other and forming uneven checks. Tartan plaids are less colorful than madras check. Tartan is a bold plaid pattern so it is best left to smaller accessories such as bags, bow ties or scarves.
Shepherds Check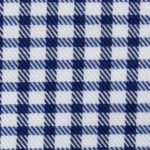 Shepherd's check has derived its name from the plaid design worn by shepherds. This pattern consists of alternating colored stripes crossing each other to form a checkered pattern, set against a twill weave backdrop. This pattern is perfect for a formal event.
Houndstooth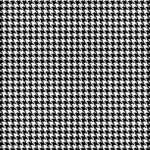 Houndstooth is a pattern consists of a tight weave of broken, pointed lines and uneven checks. Houndstooth pattern is traditionally black and white but recently it is available in various colors. The traditional black and white houndstooth is best suited for workplace whereas other colors are best suited for informal occasions.
Windowpane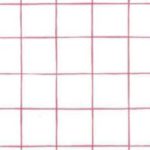 The windowpane is a light, creative and open pattern that has relatively thin stripes crossing each other to form a large checkered pattern, similar to the patterns of the pane on a window. They are appropriate for the workplace because of the single color stripes that give the shirts a more formal look.
Graph Check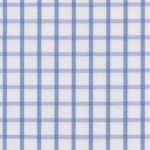 Graph check is a pattern of lines crossing each other to form small checks just like the graph paper pattern. The pattern usually contains solid, thin, single colored stripes that cross each other. They are perfect pick for the workplace attire.
Tattersall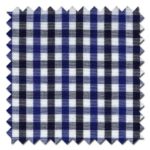 Tattersall check is a pattern that has regularly spaced vertical and horizontal stripes. The unique feature of this pattern is the recurring alternating colors of the stripes that can be in two or three different colors. Tattersall checkered shirts are perfect for a casual evening out.
Pin Check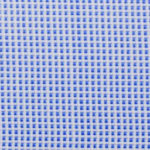 Pin check is created with pin sized stripes that cross to form small checks that seem as dots from a distance. This pattern generally consists of one color set against white. They are perfect for a formal work setting.