Fashion Mistakes Not to Make While Wearing a Necktie
September 27, 2016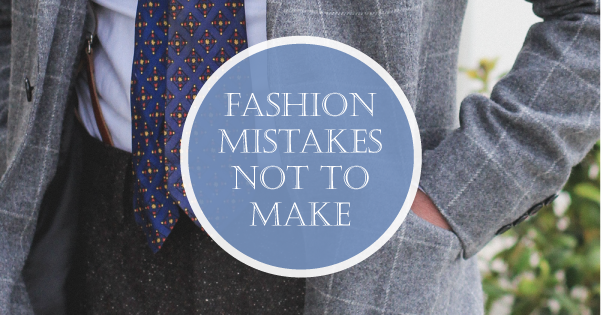 The necktie is a very important fashion accessory that men wear to all kinds of occasions. However, when it comes to neckties, it is important to not make certain mistakes. Some of these are:
For a limited time, save 20% off your Spiffster Necktie Subscription with promo code "CRATEJOY20"!
Length of Necktie
The length of the necktie is important. Some people make the mistake of wearing it too short or too long and end up looking weirdly dressed. The necktie division should follow your height. So thus, if you are short, a 60:40 ratio will work. If you are taller, a 75:25 ratio would work. Make sure you are not wearing it too long or too short because that defeats the purpose of the necktie entirely.
Short Sleeved Shirts and Neckties
I never thought I would have to point this one out but it is true. People wear a necktie with short sleeved shirts and this is probably one of the biggest blunders someone can make when it comes to wearing a necktie.
A formal accessory, neckties should be worn with short sleeved shirts if you want a very casual look. If you are teaming both of them up, it would be a no go. Neckties always look best when they are worn with a decent dress shirt and suits. Don't go for something more than that as it will always disappoint.
The Knot
The knot of the necktie is one of the most important parts of wearing a necktie and you cannot afford to wear something that is dimpled anywhere than the center of the tie as this will never give a good impression.
For a decent necktie knot, you should have a decent four in hand knot that will make it good for you to go. If you want a more elaborate knot, you might as well go for a double Windsor. Every knot is for a special purpose so make sure you are being mindful when you make your decision of making a knot.
Shirt Collars
Shirt collars are also important when it comes to neckties. It is very much true that the shirt collar should never be smaller than the necktie. People wear shirts whose collars happen to be too narrow and they end up hiding the border to the necktie entirely.
Therefore, make sure your shirt collar is wide enough so that it hides the border of the necktie. However, you should always make sure that you remember not to switch things up too much when it comes to the collar or the necktie because you don't want to run in a blunder.
Loud Neckties, Loud Shirts
Lastly, try not to make things too loud. If you are coming across people who are wearing loud neckties with loud shirts, chances are it is going to fail. Therefore, you should try to focus on one of them instead of both because you would be screaming for wrong attention otherwise.
Remember, neckties look great but there are certain rules that have to be followed when it comes to wearing one.