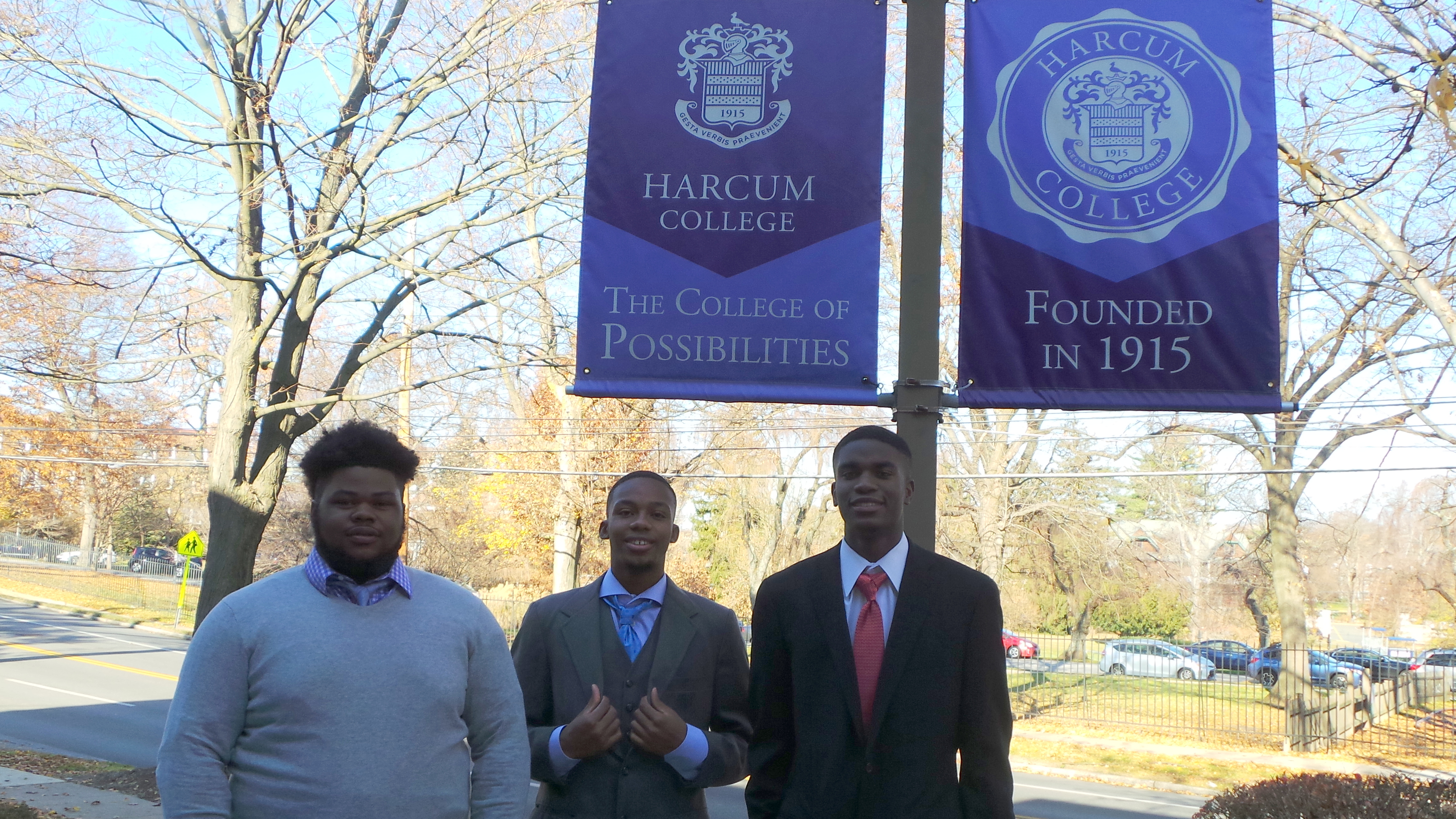 "We give our students the tools they need to be successful academically and now we're giving them the means to dress for success, while also feeling confident, as they head into the work force," remarked Associate Vice President of Student Life Urick Lewis. Harcum College in Bryn Mawr, PA launched a Career Closet in 2012 when they realized that many of their students didn't have the proper business attire to wear to a job interview.
Students at Harcum come from all walks of life. They have a mix of different economic backgrounds. Diversity is one of Harcum's core values and they found the Career Closet as a way of being inclusive. Anyone can utilize the Closet and whatever a student takes becomes their own. They don't need to return it or pay anything for it.
The Closet was dormant for a few years and in Fall 2017 there was a grand re-opening with increased emphasis on helping students achieve their goals by boosting their self-esteem with a career-focused wardrobe. Danyele Dove, Director of Career & Transfer Services, manages the Career Closet with the help of her staff and several work-study students. The students are majoring in Fashion Design & Merchandising, so helping to design and maintain the Closet is adding job skills to their resumes.
"When you see clothes going to students who have a genuine need, it makes a big impact," commented Dove. This semester seven students utilized the Career Closet to find the appropriate attire for job interviews. Three of those students secured the job they wanted and are thankful they had the Career Closet to help them.
Hearing of the Dress for Success mission, Spiffster donated a box of ties to the Career Closet. The Student Life department hosted a "How to Tie a Tie" tutorial. For many of the young men who benefited from this generous donation, this was their first time owning a tie.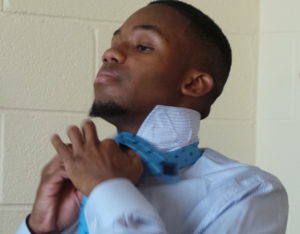 Ricardo Jean-Pierre, a Sports Management major and international student from Haiti, was learning to tie his new tie by watching a video. In his first year of college, he may not have an immediate need for business attire, but now he knows he has what he'll need when the time comes.
All clothing and accessories in the Closet are from donations made by Harcum employees, graduates, and friends. Harcum hopes that the donation from Spiffster will encourage other businesses to support the Career Closet.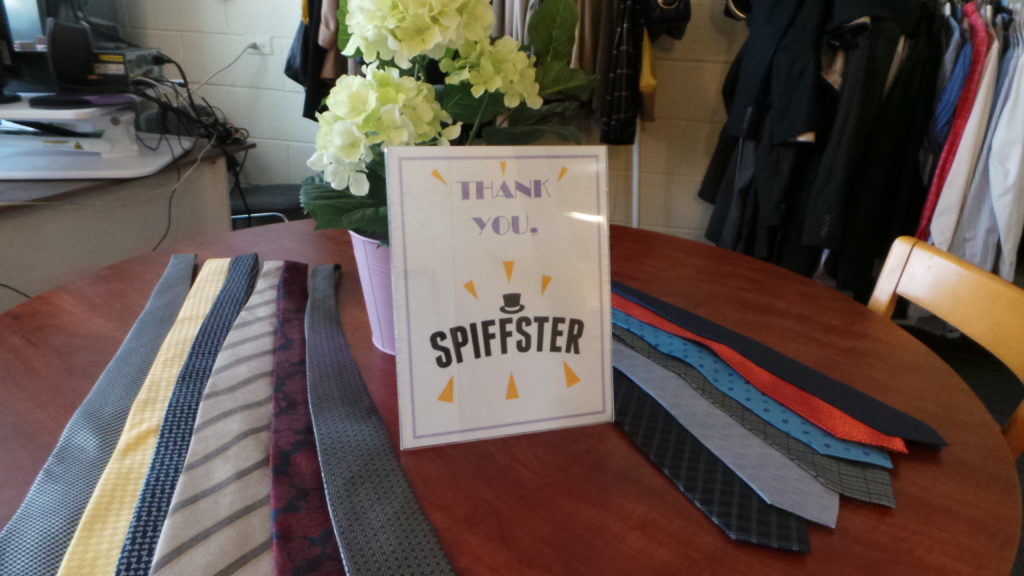 What's next for the Career Closet? Coordinator Danyele Dove said, "I've discovered that male students don't know their shirt size. Being female, I don't understand the sizing of men's clothing. It's something that I need to learn along with our students. So we're hoping to find a men's clothing store who can give us a lesson."
You can learn more about Harcum College at www.harcum.edu. If you would like to contribute to the Career Closet, please contact Amy Shumoski at ashumoski@harcum.edu.
Photo 1: Harcum College students George Jackson, Human Services major; Ricardo Jean-Pierre, Sports Management major; and Alilune Sy, Social Media Marketing major.
Photo 2: Thanks to Spiffster, student Ricardo Jean-Pierre now has a tie for future job interviews. Now to master the art of the knot!
Photo 3: Harcum College thanks Spiffster for the generous donation to their Career Closet.