17 Interesting Facts about Neckties
November 10, 2016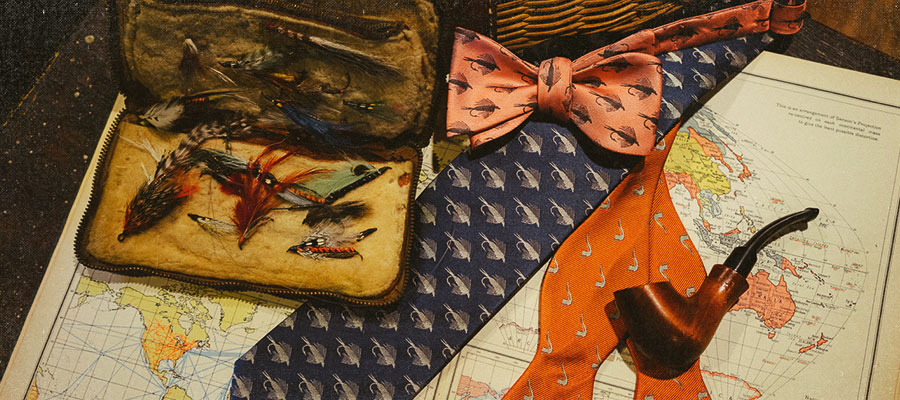 In today's article we will discuss some interesting and fun facts about neckties.
For a limited time, save 20% off your Spiffster Necktie Subscription with promo code "AUTUMN20"!
History of Neckties
Historically speaking, neckties were originally and specifically used to keep the collars of men's shirt bound together. With the period of time, necktie went through different trends and is now in its latest form and style in front of us. So how did the necktie evolve throughout time? We'll answer that below in a form of a list of interesting facts.
Interesting Facts about the Neckties
1) Originally these ties were not known as neckties but cravat instead.
2) They were silk scarves worn by Croatian soldiers.
3) Till date, neckties are the most famous type of gifts given on Father's Day.
4) Americans spend approximately $1 billion or even more to purchase 100 million ties a year.
5) These days it is even possible to buy a bulletproof tie for yourself.
6) The world's most expensive type of a tie was made by an Indian designer named Satya Paul for Mumbai fashion show in 2004. The cost of that tie was $220,000 and it was made of pure silk with 261 studded diamonds.
7) Those people who are in a hobby of collecting ties are called Grabatologists.
8) In 17th century, the English designed such a tie that even a sword could not cut through.
9) There are many countries that manufacture neckties however, Shengzhou is still the biggest and largest manufacture of ties in the world.
10) The official tie of Arizona USA is the Bola Tie.
11) The stripes of American tie goes from top right to bottom left however, the stripes of British ties run from top left to bottom right.
12) Even today neckties are the most famous and popular gifts in the world.
13) Neckties were not originally used for the sense of fashion; they were so thick that not even a strong sword could penetrate it.
14) There was a time in history when touching another person's necktie meant that you wanted to duel or fight with that person.
15) There are 177,147 ways in which you can tie and necktie.
16) It takes approximately 110 silk worms to make one high quality silk necktie.
17) British schoolboys are famous for wearing neckties.